KidSport Summer Camps
KidSport Summer Camps Update
Welcome back to KidSport Summer Camps 2021 - REGISTRATION IS NOW OPEN
Check out our KidSport FLYER, or click on links below for more information.
Hope to see those smiling faces soon!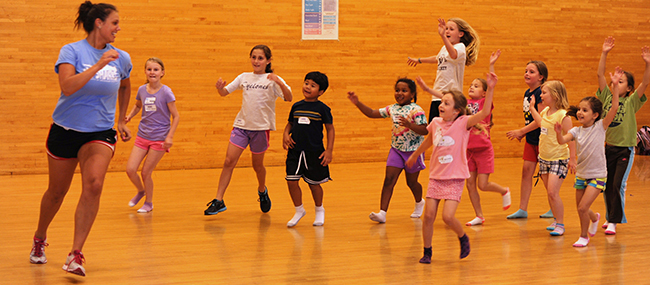 SUMMER 2021 
We are excited to announce that KidSport Summer Camps will be back on campus at Elbel Field this summer. Camp will be offered for 9 weeks, from June 21-August 20. We will have a morning session from 8:00am - 12:00pm, and an afternoon session from 1:00pm - 4:00 pm. Registration is now OPEN.
KIDSPORT CAMP IS SPELLED F.U.N!
HEALTH & SAFETY PRACTICES
Daily questionnaire for staff and campers using ResponsiBLUE & ResponsiBLUE Guest
Limiting the number of campers to ensure proper social distancing
Mask usage
Frequent hand washing
Disinfecting equipment after each use
Updated games and activities to ensure social distancing and reduced equipment sharing
Utilizing outdoor spaces, unless there's inclement weather
Following up-to-date CDC and U-M Safe Kids on Campus guidelines
PLEASE NOTE: COVID regulations and restrictions are constantly evolving. KidSport will update our policies and procedures as needed, and in accordance with University of Michigan's policies. More information can be found on 2021 Campus Maize & BluePrint or Children on Campus websites.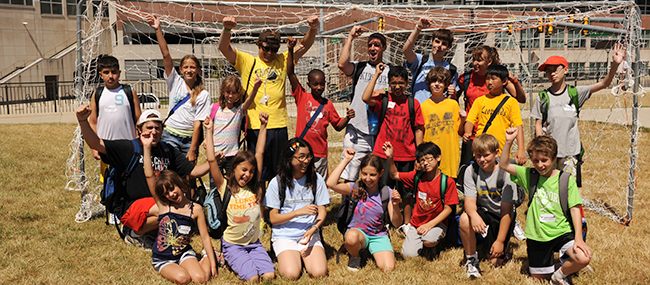 ABOUT KIDSPORT SUMMER CAMPS
KidSport Summer Camps offers children ages 4-12 the opportunity to learn and play a variety of team sports, individual sports, team building games, fitness and other physical education activities, in a non-competitive and fun sports environment. The activities are age-appropriate and developed by experts in children's physical education. KidSport Summer Camps are staffed by certified teachers, Health & Fitness and Education majors, University of Michigan students and athletes, and other highly qualified individuals focused on providing a first-rate experience for your kids!
SCHOLARSHIP INFORMATION
KidSport strives to ensure as many children as possible are given the opportunity to enjoy our summer camp. Throughout the year, we offer KidSport Clinics to raise money for the Jeff Reese KidSport Scholarship Fund. We are proud to offer scholarships to children who receive free/reduced meals, or meet specific HUD income guidelines. The Jeff Reese KidSport Scholarship is designed to assist families with children meet the cost of the KidSport Summer Camps program. Scholarships are awarded based on the evaluation of the information, and how much we were able to raise during the year.
Contact Us
Kinesiology Community Programs
830 N. University Ave | 4125
Ann Arbor, MI 48109-1048
Phone: 734-647-2708
Fax: 734-647-6375