You don't need to be on campus to be a vital part of U-M Kinesiology. These links will help you stay in touch!  
Alumni Achievement Awards. Nominations for these awards, to be given out next Fall, are due March 21, 2017. Visit our Achievement Awards page for more details.
KAS Board Openings. The Kinesiology Alumni Society is soliciting nominations to its Board of Governors. Learn more on the KAS Board of Governors page.
Contact Us: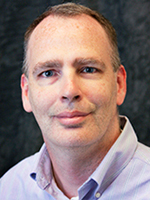 Louis Perdue
Major Gifts Officer Senior
Associate Director
Ph: 734-615-9678
Fax: 734-763-1507