Back to News
Graduate students selected for Precision Health Graduate Certificate Program
Rachel Logue, Movement Science PhD student, and Jinghi Kang, Sport Management master's student, were two of six students accepted into the program.
Two Kinesiology graduate students were accepted into the competitive Precision Health Graduate Certificate Program (PHGC) offered through the Learning Health Sciences Department at Michigan Medicine.
Rachel Logue, a Movement Science PhD student, and Jinghi Kang, a Sport Management master's student, were two of the six students accepted into the program. The PHGC trains precision health scientists to apply cutting-edge, multidisciplinary knowledge in the pursuit of improving patient and population health. It aims to provide core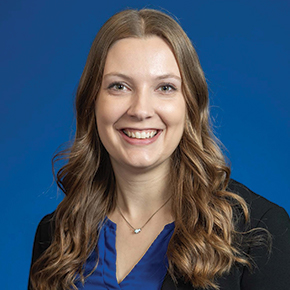 experiences in three precision health domains (discovery, treatment, and health). The 12-credit program is open to all enrolled PhD, MS, MA, M. Engineering, masters, or doctoral level graduate students at U-M. 
Logue's interest lies in the program's implementation science aspect. "Implementation science is the science behind implementing new interventions and evidence-based practice into a broader scale," she said. "For example, in Kinesiology, we do a lot of smaller-scale studies looking at exercise interventions. Implementation science would say how do we take something that we know works in a lab setting and move it to a larger community."
She heard about the program from her advisor, Susan Brown, associate professor of Movement Science, while researching her dissertation. With two classes focused on implementation science, Logue decided to take one more class to complete the certificate.
"One thing I admire about the Kinesiology program is we not only take courses within our field, but we're required to take courses outside of Kinesiology. I've gotten to take classes at Public Health, the Medical School, and LSA (College of Literature, Science, and the Arts). I've gotten to see how I can start applying what I'm working on in Kinesiology to other fields and broader perspectives," Logue said. 
Logue came to U-M for her master's degree after hearing a presentation from the school's graduate program faculty and staff. She also met a former student of Brown's, who was the principal investigator in the research lab Logue worked in during her undergraduate years at San Diego State University.
Logue is also a graduate student instructor for Brown's MOVESCI 320: Motor Control class. She has worked as a teaching assistant in the School of Nursing and has served as a mentor in the athletic department while at U-M.
While Kang is excited to be accepted into PHGC, she admitted that being the only master's level student was a little nerve-racking. Her background is in Sport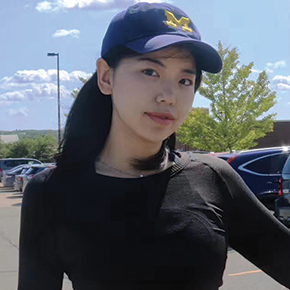 Management, so she is looking to use the program's focus on ethical, legal, and social issues to contribute to a healthier environment for sports organizations.
"A lot of clubs focus on the record or the result of a tournament, not the physical or mental well-being of a coach or athlete," she said.
After graduation, Kang is looking to enroll in a PhD program focused on organizational behavior, sociology, or psychology. She chose to come to U-M because of the School of Kinesiology's high rankings and the research topics the professors are involved in.
She encourages incoming master's students to think about tying outside activities into what they want to do in the future. "It's a treasure to study here," Kang said. "Time flies during your two years here, so take full advantage of the opportunities outside of the classroom."